Stopover for Two Campaigns
Location
Other maps: Bing, Google, MapQuest.
Coordinates: 35.7933, -82.0212.
Type: Stop
Tour: Overmountain
County: McDowell

Full
Park off Good Road to the right just before the tree line. It marks a branch feeding into the North Fork of the Catawba River, to the left of the road.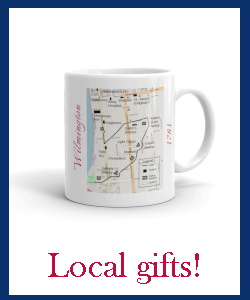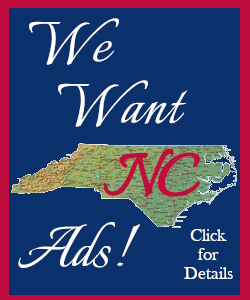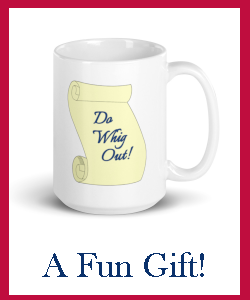 Description
The Cherokee Campaign
Look into the open fields, which fill the northeastern corner of Turkey Cove.
William Cathey built a home just on the other side of the North Fork in 1776. It was heavily timbered so it could double as a fort for his family and nearby European-Americans. For a few months, it was the farthest-west fortification of any kind in North Carolina.
In May or June of 1776, a company of defense force or "militia" scouts was driven out of Davidson's Fort (Old Fort today) by Cherokees, and retreated to Cathey's Fort. Probably on Thursday, July 11th[1], another group was attacked five miles down the North Fork from here, where it entered the Catawba (now under Lake James). Captain Reuben White and a private were killed, and possibly eight men wounded, before the Cherokees were driven off with some number of casualties.
These events were part of a larger pattern, because Cherokees had begun attacking whites in retaliation for repeated treaty violations. The commander of the multi-county militia "district" this area was in, Brig. Gen. Griffith Rutherford, launched a campaign against the Cherokees in response. Upwards of 2,000 men arrived up the route marked now by Good Road in August of that year and spread into the cove to camp. They were moving from Quaker Meadows (now Morganton) to Davidson's Fort.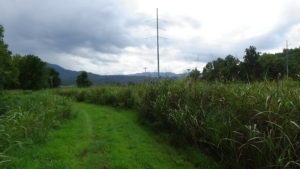 They returned on Friday, October 4, 1776, after having destroyed dozens of Cherokee towns. Some men headed home from Davidson's Fort, but the rest continued here. Lt. William Lenoir recorded in his diary, referring to the mountains between here and Marion ahead of you, "we (crossed) the Ridge though very slippery & the horses would slip sometimes 20 or 30 feet but all got over & Campt (sic) just below Cathey's fort & Colo. Armstrong treated with 6 gals. Brandy.[2]
During the rest of the Revolutionary War, this site was often used as a mustering point and camp for local Patriot militia. Capt. Thomas Lytle reported that he and 25 men split their time between here and Davidson's Fort "as a ranging or scouting party" against Native Americans for nine months in 1777-8.[a]
Sometime in 1779, a 900-acre parcel including the fort and Turkey Cove was purchased by Col. William Wofford. Though Wofford was no longer active in the war, he had served in the 1776 Cherokee Campaign with the S.C. militia, separate from Rutherford's army. (Thus he was part of the force ambushed at another location on AmRevNC, the Battle of the Black Hole near modern Franklin.) He moved here when his ironworks in S.C. were destroyed by the British after they captured Charleston. He farmed the cove and built a grain mill nearby.
The Overmountain Men
One wing of the Overmountain Men camped here on Friday, September 29, 1780, after marching over Gillespie Gap. These militia from the far side of the Appalachians were making a preemptive strike on a Loyalist army under British Maj. Patrick Ferguson near modern Rutherfordton. Around 480 men under Virginia Col. William Campbell had split from the rest of the force at the gap and come down where NC 226 runs now. They then had continued along Armstrong Creek, behind you to the right, and camped in the cove.
An unhappy camper is with them: Henry Gillespie, for whom the gap is named. An Irishman whose home was on the western end of the cove, he was neither a Loyalist nor a Patriot. (There may have been as many "neutrals" like him as there were partisans on each side during the war.) The militia had grabbed him to try to squeeze out information about the British. They released him the next morning, apparently having learned nothing.[3]
Wofford had no information either, and indeed there is no evidence Ferguson's forces came this far north. A wealthy man, Wofford provided the Overmountain Men with "'an abundance of every necessary refreshment,'" according to one of them.[4]
The next day they headed down the route of Good Road toward Quaker Meadows, the rendezvous point for units headed to eventual victory at the Battle of King's Mountain (S.C.).[5]
To see a possible site of Cathey's/Wofford's Fort[6], continue a short distance down Good Road along the river. Just past an abandoned railroad trestle on the left, park in the turnout to the left. If you wish, take the short trail to the water's edge, or just look along it from your vehicle.
The house/fort was somewhere across the creek, inside the bend, above the flood plain.[7] A possible homesite past the old railroad tracks is near a tiny stream that may have served as a water source. A 1779 surveyor's order mentions "the Spring that said William Cathey takes for Drinking Water."[8] Across the road is a dam and pond that could be remains of Wofford's Mill.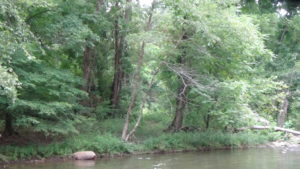 More Information
'Col William Hollingsworth Wofford (1728-1823)', Find a Grave Memorial <https://www.findagrave.com/memorial/65795830/william-hollingsworth-wofford> [accessed 28 August 2020]
Draper, Lyman Copeland, King's Mountain and Its Heroes: History of the Battle of King's Mountain, October 7th, 1780, and the Events Which Led to It (Cincinnati: Peter G. Thomson, Publisher, 1881) <http://archive.org/details/cu31924032752846> [accessed 31 March 2020]
Fossett, Mildred, History of McDowell County (Marion, N.C.: McDowell County American Revolution Bicentennial Commission Heritage Committee, 1976)
Graves, Will, tran., 'Pension Application of Arthur McFalls (McFauls), W91872', Southern Campaigns American Revolution Pension Statements & Rosters, 1832 <http://revwarapps.org/w9187.pdf> [accessed 28 November 2022]
Graves, Will, tran., 'Pension Application of John Carson, S9132', Southern Campaigns American Revolution Pension Statements & Rosters, 1833 <http://revwarapps.org/s9132.pdf> [accessed 28 November 2022]
Graves, Will, tran., 'Pension Application of Joseph Ford, S15429', Southern Campaigns American Revolution Pension Statements & Rosters, 1834 <http://revwarapps.org/s15429.pdf> [accessed 28 November 2022]
Hamilton, J. G. de Roulhac, 'Revolutionary Diary of William Lenoir', The Journal of Southern History, 6.2 (1940), 247–59
'History Timeline' (Town of Old Fort, North Carolina) <http://oldfort.org/Old Fort Timeline Master.xls> [accessed 28 August 2020]
Johnston, Joanne, ed., McDowell County Heritage, North Carolina (Nebo, N.C.: The McDowell County Heritage Book Committee, 1992)
Jones, Randell, Before They Were Heroes at King's Mountain, North Carolina/Tennessee Edition (Winston-Salem, NC: Daniel Boone Footsteps, 2011)
'Marker: N-26', North Carolina Highway Historical Marker Program <http://www.ncmarkers.com/Markers.aspx?MarkerId=N-26> [accessed 28 August 2020]
McDowell, Charles, 'File No. 95, William Cathey, 1778, 1779 (Order from Charles McDowell, Entry Officer of Claims for Lands in the County of Burke)', 1779, State Archives of North Carolina, Record No. 12.14.36.96
'Pension Application of Thomas Lytle', Southern Campaigns American Revolution Pension Statements & Rosters <http://revwarapps.org/s8873.pdf> [accessed 21 April 2021]
Suther, Steve, 'Cathey's Fort', NCpedia, 2006 <https://www.ncpedia.org/catheys-fort> [accessed 28 August 2020]
---
[1] Davidson's Fort from "History Timeline"; battle date according to one participant, Jonathan McPeters, in an affidavit attached to Graves 1833 ("Pension Application of John Carson"). AmRevNC is grateful to Michelle Mattingly, a descendant of Catawba battle participant Joseph Ford, for pointing us to the relevant pension applications.
[2] Hamilton 1940.
[3] Draper 1881.
[4] Draper.
[5] In addition to the other footnoted sources, "Stop" information comes from one of two guidebooks; NCpedia; the online essay for the relevant North Carolina Highway Marker; and related Sight pages (see "About Sources").
[6] Not to be confused with a similar home by that name Wofford built in S.C. the same year Cathey built this one.
[7] A monument is in the general area, inaccessible on private property, covered by foilage most of the year. Though its plaque was stolen and the monument was not engraved, it is identified on the NCpedia (2006) page as being for Cathey's Fort. (AmRevNC is grateful to the property owner, Coats America, for providing access to the site.)
[8] McDowell 1779.
[a] "Pension Statement of Thomas Lytle."