Summary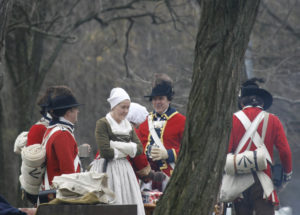 To keep prices down, we use a supplier that prints your goods after you order them. That means they may take longer to arrive than you may be used to when ordering online. But the company has plants around the globe, including the USA, so most customers will get their orders within two weeks.
Because everything is custom-made, the supplier does not offer returns or exchanges unless they made a mistake. Details are below.
Orders
How are your products made?
We work with a print-on-demand drop shipper. That means they have blank versions of the items we sell, print our designs after you order, and ship them directly to you. This keeps our prices lower, because we don't have to pay for a warehouse of goods. They have locations worldwide, and your orders are printed and shipped from the facility that can do it most efficiently.
How do I track my order?
You'll receive a tracking link via e-mail when your order ships out. If you have any questions about your shipment, contact us.
Will I be charged taxes or customs duties for my order?
As a small business, we are only required to collect sales taxes in North Carolina, where we are based. N.C. customers will be charged sales tax. If you live in another state, you may be legally obligated to pay sales, "use," or other similar taxes directly to your state. Please check with your state's department of revenue.
USA orders are shipped from North America, so there are no customs fees on those.
Additional customs fees and taxes may apply on orders shipped outside of the USA, including value-added taxes (VAT). We do not collect these, and they are not in our control, as they are assessed by local tax and customs offices. Customs policies vary widely for every country, so please check with the appropriate customs office directly to see if they apply duties and taxes to your purchases.
Where will my order ship from?
We work with an on-demand order fulfillment company with facilities worldwide. They ship from the most efficient facility for your shipping address.
Delivery
When will I get my order?
Delivery may take longer than you are used to, because your goods have to be printed before they can be shipped. Usually, the order takes 3–7 days to print plus delivery time from the closest printing plant to you. Shipping time depends on your location, but the total time is estimated at:
USA: 10–11 business days
Europe: 13–15 business days
Australia: 9–21 business days
Japan: 11–15 business days
Other countries: 17–30 business days
These times are not guaranteed. If you don't have confirmation that your order was shipped after 14 days, please contact us including your order number, and we will follow up with the printer promptly.
How does COVID-19 affect my delivery?
Our supplier's printing times for all products may be longer than usual, and may continue to increase until things get back to normal. Like all commercial printing companies, they are seeing delays in their supply chain, including distributors and shipping carriers. Shipping times can be longer than usual, too. If you have not received word that your item has shipped after 14 days, please contact us.
My order should be here by now, but I still don't have it. What should I do?
Please save both you and us some time by doing some quick e-mail checks:
Make sure you received an e-mail confirming your order. If not, it may not have gone through for some reason.
If you received an e-mail stating that your order has shipped, please click the "Tracking number" in that e-mail to check the status. You can also make sure the "Shipping address" is correct there.
Please check your "Junk" or "Spam" folder in case the e-mails are there.
If none of those are true, just contact us and include your order number in the form. We'll respond within one U.S. business day, and then contact our vendor to see what's going on with your order.
Returns
What's your return policy?
Because of our printer's policies, we are unable to offer returns and exchanges unless there is something wrong with your order. In that case, please see the next question.
I received a wrong or damaged product. What should I do?
We're so sorry to hear that! To help us fix this quickly, please contact us within seven days of delivery. Include your order number and details about the problem. Please upload photographs of any damage, or showing wrong sizes, colors, designs, etc., so we can try to convince our printing company it was their error. In most cases they will offer the option of re-shipment at no cost.
Can I exchange an item for a different size/color?
Because of our printer's policies, we are unable to offer returns and exchanges unless there is something wrong with your order. If you're unsure which size would fit better, check out our sizing charts—we have one for every item listed on our store, in the product description section. Though rare, it's possible that an item you ordered was mislabeled. If that's the case, please see the previous question.