Rutherford Launches an Invasion
Location
Other maps: Bing, Google, MapQuest.
Coordinates: 35.6276, -82.1807.
Type: Sight
Tour: Cherokee
County: McDowell

Full
Although not proven, local tradition backed by some evidence holds that Davidson's Fort occupied the site where the Mountain Gateway Museum is today. It is possible it was somewhere else nearby.
There is parking at the museum and across the street.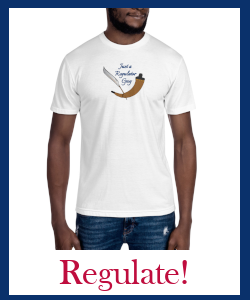 Context
From May to July 1776, Cherokees angered by repeated violations of a treaty blocking European-American settlements in the Appalachians attacked whites from Virginia to South Carolina.
Situation
Cherokee
Urged to action by northern tribes and the outspoken war chief of one town, Dragging Canoe, Cherokees killed at least 40 people in North Carolina. Many Cherokees did not support their actions. They were living their normal lives in permanent towns throughout the southern Appalachians. Contrary to a fake letter circulated by white settlers, the British tried to prevent the attacks.
Militia
The overall commander of militia in the local multi-county district, Brig. Gen. Griffith Rutherford, gained permission from the North Carolina Council of Safety to retaliate by destroying Cherokee villages—whether or not they were involved in the raids. He gathered various county regiments at Quaker Meadows (modern Morganton).
Date
Saturday, September 1, 1776.
Timeline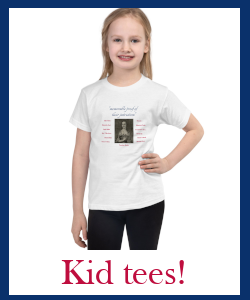 Imagine the Scene
Preparing to Invade
Walk into the right side yard of the museum (when facing the back), toward Catawba Avenue, until you can see the front yard by the river.
Around you or likely within your view is a palisade—loose wall of vertical logs—possibly with a square blockhouse in one or more corners. Inside may be one or more buildings "such as a barracks, officers' quarters, (and) a magazine for storing powder and weapons."[1]
The rising tensions with the Cherokees led local part-time militia soldiers under Capt. Samuel Davidson to build the fort to protect local farmers in Spring of 1776, which was completed by May. There was good reason to be concerned: Under a 1768 treaty between Britain and the Cherokee, European-Americans are not supposed to be living here, west of the treaty border. By June a company of militia referred to as "rangers" were stationed here, presumably to scout for warrior bands. Sometime that month Cherokees attacked the fort and drove the rangers out. They retreated to Cathey's Fort near modern Marion.[2]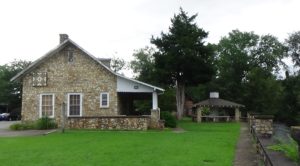 Rutherford arrives in August from the direction you are facing with more than 2,000 militia from the county self-defense regiments and volunteers, having camped at Cathey's Fort on the way. They now make an informal camp all around the fort, roughly a half-mile in each direction. Rutherford may have had them make improvements to the fort. Small militia companies join the army here, along with some natives of the Catawba nation, traditional enemies of the Cherokee.
On Saturday, September 1, Rutherford leaves 300–400 men to protect the region[3] and marches west with around 2,400, including 1,900 soldiers, 80 light cavalry, and 350 pack-horse drivers.[4] The Council of Safety has made sure the forces are well supplied. With them go "nearly 1,400 packhorses, a herd of beef cattle, and a small arsenal that included long rifles, hatchets, and a few small field cannons. Lacking official uniforms, militia members take along their own clothing and many used their own hunting rifles."[5] Among them are people who would later fight on the Loyalist side or try to stay out of the Revolution. The army has six weeks' worth of supplies.
The council's orders to Rutherford are to "act in such a manner as to you in your good sense & judgement may seem best so as effectually to put a stop to the future depredations" of the Cherokees. The army heads upriver (toward today's Asheville) bound for a commercial center of the Cherokees at Nĭkwăsĭ´ (modern Franklin), where Rutherford plans to rendezvous with a similar force from South Carolina.
Return and Results
The army returns here in the first week of October. The exact date is unclear, in part because some units marched ahead, and Lenoir's appears to have gone straight past to Cathey's Fort. The combined armies destroyed 52 villages, including 11 by Rutherford's, out of around 40 in North Carolina[6] and modern Tennessee. They followed "a standard tactic—burn every house, cut down or trample the crops, seize or kill livestock, kill any Cherokees that fought back, and move on to the next towns… In some cases, prisoners would be taken and sold as slaves. In other cases, Cherokees were shot and killed, some scalped and, according to one account… a group of women villagers in Burning Town were walled up in a house and burned alive."[7]
An official report stated Rutherford "'destroyed the greater part of the Valley Towns, killed twelve & took nine Indians, (and imprisoned) Seven White Men, from whom he got four (enslaved) Negroes, a considerable Quantity of Stock & Deer leather, about 100 (weight) of gunpowder & 2000 of Lead…'"[8] Presumably the white men were Tories and/or accused of supplying the Cherokees with weapons. By far the biggest impact was that the bulk of the Cherokee Nation found itself going into autumn and winter in the North Carolina mountains with no homes, livestock, or stored or growing crops.
After the expedition, a company is stationed here at all times during the war, with different men rotating through.
Many of the men on the campaign go on to fight in key battles in N.C. at various times throughout the war—some on the side of the British!
Reproduction Fort
Visit the Gateway Museum if you wish, which features exhibits about mountain life focused on the late 19th and early 20th centuries. Then for help imagining what the fort looked like, take a short drive to visit the reproduction at the privately owned Davidson Fort Historical Park:
To get there:
From the parking lot, drive out Water Street (away from Catawba Avenue).
At the end of the block, turn left on Mauney Avenue.
Drive one block to South Railroad Street, and curve right to follow it (as it becomes Lackey Town Road).
Drive 0.5 miles to the park, on the left at 173 Lackey Town Road.
The fort is only open for special events, but the outside is visible year-round. It is a best guess at how the original looked, based on eyewitness accounts and standard practices of the day.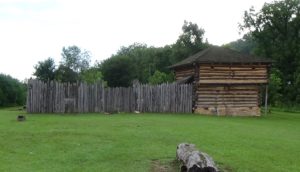 If you are taking the Cherokee Tour, and want to stay closer to the route taken by Rutherford's army than your mapping app will provide, follow Rutherford Trace Route 1.
Historical Tidbits
A dramatic arrowhead monument to the fort is on Highway 70 at the intersection with Catawba Avenue. It is off by 20 years on the date of the fort's construction, and inaccurately shows a native in a Plains-tribe headdress.[9]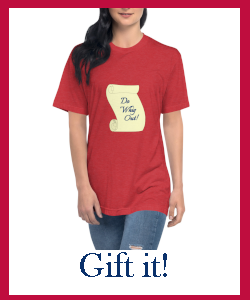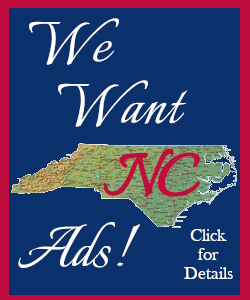 More Information
Beadle, Michael, 'Rutherford Trace: Local Historians Examine the Legacy of a Shock-and-Awe Revolutionary War Campaign against the Cherokee', Smoky Mountain News, 2006 <https://www.smokymountainnews.com/archives/item/13169-rutherford-trace-local-historians-examine-the-legacy-of-a-shock-and-awe-revolutionary-war-campaign-against-the-cherokee> [accessed 5 April 2020]
Bricker, Jesse, Davidson's Fort Location, In-person interview, Old Fort, N.C., 2020
Cashion, Jerry, Old Fort and the North Carolina Frontier (North Carolina Office of Archives and History, 1969) <https://digital.ncdcr.gov/digital/collection/p16062coll6/id/5028> [accessed 27 April 2020]
Chappo, John, 'Shock and Awe: A Summary Account of Brigadier General Griffith Rutherford's 1776 Military Campaign against the Cherokee in Western North Carolina and Its Impact on American Westward Expansion', Saber and Scroll, 5.1 (2016), 14
'Davidson Fort Historical Park' <https://www.davidsonsforthistoricpark.com/> [accessed 16 February 2020]

Dean, Nadia, A Demand of Blood: The Cherokee War of 1776 (Cherokee, N.C.: Valley River Press, 2012)

Ganyard, Robert L., 'Threat from the West: North Carolina and the Cherokee, 1776-1778', The North Carolina Historical Review, 45.1 (1968), 47–66
Hamilton, J. G. de Roulhac, 'Revolutionary Diary of William Lenoir', The Journal of Southern History, 6.2 (1940), 247–59 <https://doi.org/10.2307/2191209>
'History Timeline' (Town of Old Fort, North Carolina) <http://oldfort.org/Old Fort Timeline Master.xls> [accessed 28 August 2020]
Jones, Randell, Before They Were Heroes at King's Mountain, North Carolina/Tennessee Edition (Winston-Salem, NC: Daniel Boone Footsteps, 2011)
'Marker: N-31', North Carolina Highway Historical Marker Program <http://www.ncmarkers.com/Markers.aspx?MarkerId=N-31> [accessed 16 February 2020]
Martin, Carol, and Martin, Robert, 'A Short History of Davidson's Fort (As We Know It So Far)', Facebook, 2014 <https://www.facebook.com/notes/davidsons-fort-historic-park/a-short-history-of-davidsons-fort-as-we-know-it-so-far/627296674021436/> [accessed 10 April 2020]