Final Stop for Major Ferguson
Location
Other maps: Bing, Google, MapQuest.
Coordinates: 35.1411, -81.3764.
Type: Stop
Tour: Overmountain
County: Cleveland (closest in N.C.)

Difficult
If you are following AmRevNC's Overmountain Tour, from the Tryon Resolves stop you are only a half-hour's drive from one of the most significant battlefields of the American Revolution. It is not detailed here because it was fought in South Carolina. However, a visit to the national military park at the coordinates will provide the whole story. We provide a summary on this page for those who arrive when the park is closed or can't go, and to correct a couple of likely errors on park markers.
The Visitor's Center is fully accessible. The battlefield trail is paved and relatively flat around the base of the mountain, but getting to the top includes inclines that might be difficult for people with mobility issues.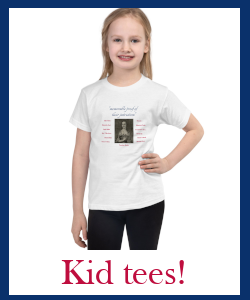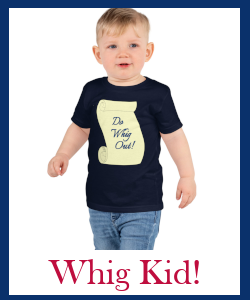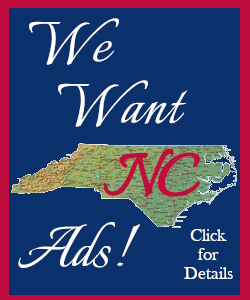 Description

The British army in the South sent a "Flying Corps" to the west of the main army during its advance toward Charlotte in September 1780. These 1,000 troops under British Maj. Patrick Ferguson were mostly North and South Carolina Loyalists or "Tories," along with 150 well-trained Loyalist "American Volunteers" Ferguson brought from the north.[a] He was ordered to suppress Patriot activity, attract Loyalist soldiers, and protect the army's flank. Ferguson made the mistake of threatening to cross the Appalachians to attack Patriot homes there. What became known as the "Overmountain Men" and other N.C. Patriots came after him. First hunting Ferguson in Gilbert Town (near Rutherfordton) only to find him gone, they continued the chase. Ferguson had been going west, but turned east toward Charlotte, and the Patriots passed him. But a South Carolina militia commander caught up to them to provide Ferguson's whereabouts.
Ferguson made a second mistake of dallying on Little King's Mountain, a rocky knob rising 150 feet above the surrounding ground.[1] The name may seem appropriate, but an early historian says it was named after a local pioneer, not the British king.[2] Though high ground, often an advantage in battle, in this case it was small enough to be surrounded. Also, the slopes were too sharp for effective artillery fire and tended to cause men on top to overshoot their targets, plus they were easily seen against the sky. The sides were heavily wooded, granting protection to attackers, and disrupting the bayonet charges that were the biggest advantage for the British on an open field.
The Patriots sent forward their 900 best-equipped and mounted men with the rest to follow. On Saturday, October 7, the advance force pushed through British guards at the base of the hill and flowed around both sides. They spontaneously attacked upward, and intense, sometimes hand-to-hand fighting broke out. Then Ferguson was shot. A marker here says his men leaned him against a tree, but most sources say one foot was caught in a stirrup, and his horse dragged him downhill into the Patriot lines. There a number of men finished him off as he lay on the ground. (He remains buried at the spot, along with a cook/mistress.)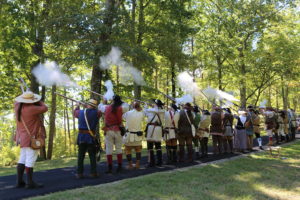 Soon the Patriots gained the top of the hill, where the surrounded Loyalists quickly surrendered, a mere hour after the battle began. Two British officers published an affidavit after their release explaining, "'No chance of escape being left, and all prospect of successful resistance being at an end, the second in command sued for quarter.'"[b]
The Patriot officers struggled to protect the prisoners from the victors, but some were murdered in revenge for an alleged British massacre.[3] Altogether the British had lost 223 killed and 716 captured, with 123 of those wounded. In contrast, the Patriots only had 26 killed and 66 wounded.[4] Around 600 prisoners able to move were marched north under harsh conditions. Paroles, escapes, and deaths reduced the number to 130 by the time they walked into Hillsborough by way of modern Winston-Salem.
The defeat forced Cornwallis to withdraw from Charlotte and back toward his base in S.C. More significant, historians say, is that he lost more than 900 soldiers and militia. Having them could have significantly changed British fortunes in later actions, especially their second invasion of North Carolina the following winter. As the Americans' first major victory in three years, it also provided a major morale boost to revolutionaries throughout the new United States. The strongest indication of its importance comes from the memoirs of the British commander-in-chief in America, Maj. Gen. Sir Henry Clinton, who called it: "'an event that was immediately productive of the worst consequences to the King's affairs in South Carolina and unhappily the first link in a chain of evils that followed in regular succession until they at last ended in the loss of America.'"[5]
For many of the Overmountain Men the war was over, having achieved their goal of protecting their homes from Ferguson. They returned to their frontier lives in today's Tennessee, likely unaware of the impact they had on the future of America.
What to See
Tour the visitor center, pick up a map, and walk the battlefield trail where the Overmountain Men achieved their objective—and quite possibly, cemented U.S. independence.
More Information
Anderson, William, 'Lincoln County Men at Kings Mountain' (EleHistory Research, 2017) <http://elehistory.com/>
Draper, Lyman Copeland, King's Mountain and Its Heroes: History of the Battle of King's Mountain, October 7th, 1780, and the Events Which Led to It (Cincinnati: Peter G. Thomson, Publisher, 1881) <http://archive.org/details/cu31924032752846> [accessed 31 March 2020]
Hammett, C., 'King's Mountain Prisoners of War', Tennesseans in the Revolutionary War, TNGenWeb (TNGenNet) <http://www.tngenweb.org/revwar/kingsmountain/prisoners.html> [accessed 4 May 2020]
Jones, Randell, Before They Were Heroes at King's Mountain, North Carolina/Tennessee Edition (Winston-Salem, NC: Daniel Boone Footsteps, 2011)
Jones, Randell, 'The Overmountain Men and the Battle of Kings Mountain', NCpedia <https://www.ncpedia.org/anchor/overmountain-men-and-battle> [accessed 21 February 2020]
'King's Mountain: History Revisited', Tennesseans in the Revolutionary War, TNGenWeb (TNGenNet) <http://www.tngenweb.org/revwar/kingsmountain/history.html> [accessed 4 May 2020]
'Kings Mountain' Map, (National Park Service) [accessed 24 October 20220]
'NPS Historical Handbook: Kings Mountain' <https://www.nps.gov/parkhistory/online_books/hh/22/hh22g.htm> [accessed 22 February 2020]
'Overmountain Victory Trail Association – Home' <https://www.ovta.org/> [accessed 22 February 2020]
Pancake, John S., This Destructive War: The British Campaign in the Carolinas, 1780-1782 (University, AL : University of Alabama Press, 1985) <http://archive.org/details/thisdestructivew00panc> [accessed 13 October 2020]
Sherman, Wm. Thomas, Calendar and Record of the Revolutionary War in the South: 1780-1781, Tenth Edition (Seattle, WA: Gun Jones Publishing, 2007) <https://www.americanrevolution.org/calendar_south_10_ed_update_2017.pdf>
---
[1] Kings Mountain Map.
[2] Draper 1881.
[3] Patriot propaganda held that Lt. Col. Banastre Tarleton ordered a massacre at the Battle of the Waxhaws (S.C.), thus also called "Buford's Massacre." But Tarleton was pinned under his fallen horse, and his men acted on their own under the mistaken belief he had been killed. This myth is repeated on a marker on King's Mountain.
[4] Jones 2011.
[5] Ibid.
[a] MacKenzie 1787. MacKenzie was a British army lieutenant in the battle.
[b] Ibid.