A Revolutionary State Capital
Location
Other maps: Bing, Google, MapQuest.
Coordinates: 35.2587, -77.5801.
Type: Stop
Tour: Cape Fear
County: Lenoir

Full
Harmony Hall, the headquarters of the Lenoir County Historical Association at the coordinates in Kinston, can be viewed from the outside anytime. It has limited regular hours, but also offers tours by appointment.
Both it and our second stop are fully accessible.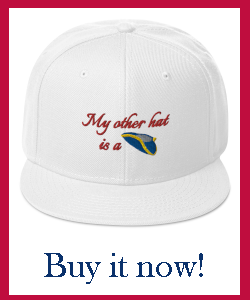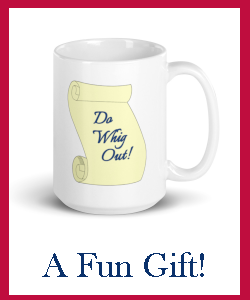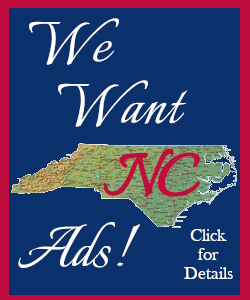 Description
A Home that Became a Capitol

The first version of Harmony Hall was built sometime between 1772 and '76 for Capt. Jesse Cobb and his wife, Elizabeth. She was the daughter of the man who owned the land that became the town of Kingston. Her brother-in-law, local plantation owner Richard Caswell, introduced the 1762 bill to charter the town and name it after King George III. Cobb and Caswell were close friends.[1]
Cobb joined the local county's part-time defense force or "militia" as the war broke out in 1775 (then Dobbs County). In February 1776 he led a company of 58 "Minutemen," trained to respond quickly to threats, at the Battle of Moore's Creek Bridge, helping to prevent a British invasion. He came home to learn he was a new father to a baby boy! The next month he and his company went to Wilmington for a month, likely helping to drive British warships back down the Cape Fear River.[2] The Minutemen were disbanded soon after, but Cobb remained in the militia until at least 1781, probably helping to protect a military supply depot in town.[3]
In January 1777, Caswell officially became the new state's first governor (after serving in an interim role). During the American Revolution, North Carolina had no permanent capital city; in effect that was wherever the governor lived. Caswell started out in Tryon Palace at the colonial capital New Bern, but feared threats from both the British navy and smallpox. He decided to live at his plantation in Kingston. He bought the Cobb home that year and arranged for the first Secretary of State of North Carolina, James Glasgow, to move in.
Glasgow's Scottish-born father was a preacher in Maryland when James was born. After finishing his education at the College of William and Mary, Glasgow became a clerk at an import-export company. He moved to Kingston by 1763 to study law under a former London lawyer, and joined the bar the following year. Meanwhile he married well, receiving a plantation from his father-in-law in modern Snow Hill (northeast of here). Glasgow joined the colonial militia, and fought in the 1771 Battle of Alamance near modern Burlington against the Regulators, who were protesting corruption and government practices they considered unfair.
Having already attended the colonial legislature, the Provincial Assembly, in support roles, he was elected a member in 1775. By then a major, Glasgow spent half a year training militia in New Bern. He fought at Moore's Creek, and the next year rose to command of the county unit as a colonel. Cobb served under him.
After the state constitution was adopted in December 1776, Glasgow was elected the secretary of state, a position he would hold for 23 years. Harmony Hall thus served for most of the war as the state archive, housing the state records in Glasgow's office inside. The Council of State (cabinet), war board, and other official groups met here with Caswell until he left office in 1780, making the house effectively the state capitol. The records probably stayed here until the British occupied Wilmington in 1781, when they apparently were moved to Salisbury for safekeeping.
It was a wise move. In May 1781, British troops based in Wilmington marched through the region to gather supplies and suppress Patriot militia. They came to town to raid a building holding weapons and gunpowder, only to find the contents had been removed.[a]
The "Great Room" encased within the existing house, indicated by the two innermost chimneys, was the entire house during the Revolution. The home was first remodeled in 1795, and the wings were added in 1830. What was a porch in the Revolution is now a side-to-side hallway along the front of the original section. The current single room was divided into two by an enclosed stairway that led to an attic under an A-shaped roof.[4] Its floor of hardwood planks is original, and the mantles have been repainted to their first colors, found through restoration work. A chair and desk used by Caswell are inside, along with official survey plats he did.
Caswell gave the house to his son, Richard, Jr., in 1782 just before the war's end. (Presumably Glasgow had moved back to his plantation.) Tragically the young homeowner, a merchant, disappeared on a ship from Charleston to New Bern two years later, perhaps taken by pirates.[5] His brothers moved in.
As for Glasgow, during and after the war he built up enough wealth in land and enslaved people to be one of the top-ten richest people in Dobbs County. But in 1799 he was charged with fraud in the handling of land grants for war veterans, based on a letter from a young Andrew Jackson, the later U.S. president. He resigned his position as secretary of state. Out of 12 charges including felonies, he was only convicted on two misdemeanors around dereliction of duty, in what today would be considered an unconstitutional trial that didn't allow him to defend himself. He moved his family to the Nashville, Tenn., area, where he died in 1810 at age 85.
Tour the home if you wish.
First Governor of a New State
The grave of Richard Caswell, and exhibits and artifacts from his life, are at the Governor Caswell Memorial Historic Site. From Harmony Hall:
Drive west on King Street to Queen Street at the end of the block, and turn right.
Drive 0.7 miles to Vernon Avenue (US 70 Business West), and turn left.
Drive 2.3 miles to the historic site entrance, and turn left.
If you arrive when the gate is closed, you can park in the driveway entrance and view the cemetery while reading this.
Otherwise, tour the Visitor Center if you wish, and then walk to the cemetery behind and to the left of the building. Go to the Caswell monument in the back right corner, which marks his grave.

You are on the plantation of Richard Caswell. After his father's farm and commercial interests north of Baltimore failed, Caswell and his brother moved to New Bern bearing a letter of introduction from the Maryland governor. Caswell became a surveyor for the colony, clerk of court, sheriff, and later a lawyer and attorney general. First elected to the Provincial Assembly in 1753, he joined the militia the next year[6], and rose to command one wing of Royal Gov. William Tryon's militia army at the Battle of Alamance.
However, Caswell became increasingly rebellious himself as the British Parliament passed more laws against colonial interests. As early as 1773, he joined the Committee of Correspondence set up to communicate with protesters in the other colonies.[7] He went on to serve in the N.C. provincial congresses set up as alternatives to the official Provincial Assembly, and the first two continental congresses. He hatched the plan that drove Royal Gov. Josiah Martin out of New Bern, and led the Patriot forces at Moore's Creek.
Caswell chaired the state constitutional convention in 1776. After a few months in an interim role as governor, he was elected officially when the new constitution took effect the following January. Caswell served the maximum three one-year terms, spending much of his time recruiting and supplying troops.
As in all wars, deserters were a constant problem for the Continental Army and militia. In July 1779, after being held in Kingston for a time, one named Moses Bass threatened to lay in wait along the road Caswell took from here to town every day and kill him. The sheriff wrote Caswell he tried to capture Bass, only to have his men fired on, one getting wounded. He was awaiting a militia regiment, "as I expect every time I go out of sight of my house to be shot from behind some log, bush or thick place." Bass was finally caught by a Continental Army unit.[b]
In 1780 Caswell was made a major general in charge of the state militia and fought at the Battle of Camden (S.C.). But the militia broke badly there, and he was temporarily stripped of command.[8] After the war he served as state controller and again as governor under a revised constitution. He died of a stroke at age 60 in 1789, during the second convention to consider the new U.S. Constitution, in Cross Creek (officially Campbelltown, now Fayetteville).
A 2007 archaeology dissertation describes his state funeral.[9] His body was wrapped in a shroud and, unusual for the times, a cap. His coffin was carried by legislators who were Masons—he was the Grand Master of N.C. at the time—through Cross Creek to the State House where the convention was held. The coffin was led by the governor, other legislators, and state officials walking two-by-two. He was then brought here for burial.
There was some controversy over the location of his grave in later years, and the dig for the dissertation found only part of his casket. But the report concludes, based on a lot of other evidence, that he was buried here between his first and second wives. Water likely dissolved his remains, and all but the top of the pine casket.
Probably buried somewhere to the left of Caswell and his wives is his son, Capt. William Caswell. William was in the 5th North Carolina Regiment of the Continental Army, fought with it at the battles of Brandywine and Germantown (Penn.), and camped with the rest of Gen. George Washington's troops at Valley Forge. After resigning, the state named him commander of the multi-county New Bern Militia District.
Richard Caswell built up wealth through land speculation, and held a large number of people in slavery.[10] Due in part to money he gave to the war effort, however, he died nearly broke. His family finally had to sell the land, but his grand-daughter was determined to save his home, called the "Red House." She had it dismantled and moved downtown in 1815, to what now is the site of a bed and breakfast in a later home, two blocks north of the intersection of Queen Street and Business 70.[11] The Red House was replaced a few years later on the same foundation near here, across Vernon Boulevard.
Caswell hosted Maj. Gen. Benjamin Lincoln on his way to take command of the southern Continental Army in Charleston in 1778, holding a meeting with him and various North Carolina officers at the house on Thursday, November 19. Closing the loop with the war over in 1783, the last commander of the "Southern Department," Maj. Gen. Nathanael Greene, visited Caswell here on his way home from Georgia to Rhode Island.[c]
As you exit the site, pause short of the highway and look left. On the right side, barely visible above a screen of trees, you should be able to see an appropriately red roof. That is the 1810s replacement home where the Red House was.[12]
Historical Tidbits
The year after the war ended, 1784, Kingston citizens sought permission from the state assembly to drop the "g" in the city name, and thus its association with King George. The state approved, and the town became "Kinston."
Dobbs County, named for a colonial governor, was renamed for Glasgow. Due to the land-fraud scandal, it became Greene County to honor Nathanael Greene. Lenoir County was later carved out of it, named for Brig. Gen. William Lenoir, a hero of the Revolution.
More Information
Babits, Lawrence, and Joshua Howard, Fortitude and Forbearance: The North Carolina Continental Line in the Revolutionary War, 1775-1783 (Raleigh, N.C.: Office of Archives and History, N.C. Dept. of Cultural Resources, 2004)
Balko, Sheri L., 'Richard Caswell, Lost Governor: Memory in Historical Archaeology' (Dissertation, East Carolina University, 2009)
Bass, Morris, Governor Caswell Memorial Historic Site, Interview with tour, 2020
'Exhibits, Governor Caswell Memorial Historic Site', 2020
'Harmony Hall Virtual Tour' <http://www.historicalpreservationgroup.org/HistAssoc/HarHall/mainroom.html> [accessed 12 September 2020]
Holloman, Charles, 'Caswell, Richard', NCpedia, 1979 <https://www.ncpedia.org/biography/caswell-richard-0> [accessed 3 April 2020]
Holloman, Charles, 'Glasgow, James', NCpedia, 1986 <https://www.ncpedia.org/biography/glasgow-james> [accessed 12 September 2020]
Holloman, Charles, 'Harmony Hall and Some of Its Inhabitants' (Lenoir County Historical Society, n.d.)
Johnson, Talmage, and Charles Holloman, The Story of Kinston and Lenoir County (Raleigh, N.C.: Edwards & Broughton Company, 1954)
'Lenoir County, North Carolina Early History' <http://guypotts.net/history.html> [accessed 12 September 2020]
Lewis, J. D., 'Governor of the State of North Carolina – Richard Caswell', Carolana, 2007 <https://www.carolana.com/NC/Governors/rcaswell.html> [accessed 3 April 2020]
'Marker: F-66' <http://www.ncmarkers.com/Markers.aspx?MarkerId=F-66> [accessed 10 November 2020]

McRee, Griffith John, Life and Correspondence of James Iredell: One of the Associate Justices of the Supreme Court of the United States (New York: Appleton, 1857), Vol. I

Rankin, Hugh F., The North Carolina Continentals (Chapel Hill: The University of North Carolina Press, 1971)
Stokes, Chadwick, Lenoir County Historical Society, In-person interview with tour, 2020

The Heritage of Lenoir County (Kinston, N.C.: The Lenoir County Historical Association, 1981)

Wells, John, Peebles House (Woman's Club) and Harmony Hall (United States National Park Service, 1971)
---
[1] Holloman n.d.
[2] Baby: Ibid.; Minutemen, Wilmington: The Heritage of Lenoir County 1981.
[3] Local tradition holds that Cobb served as a ranger with the regular Continental Army in the north, including at Valley Forge. As of 2020, he was listed as such by the Society of the Cincinnati, a group of descendants of Continental officers. However, sources at the society's national library and the state chapter questioned this listing, the latter saying Cobb may have been added under old chapter standards (Nellis, Rachel, Society of the Cincinnati Library, "Capt. Jesse Cobb," E-mail, 11/20/2020; Warner, Kirk, N.C. Society of the Cincinnati, "Capt. Jesse Cobb," E-mail, 11/23/2020). The state Colonial Records; Valley Forge muster roll; the book used by the Society to determine eligibility for membership (per Nellis); and the nine veterans pension records found mentioning Cobb ('Southern Campaigns Revolutionary War Pension Applications & Rosters' <https://www.revwarapps.org/> [accessed 11 November 2020]) all indicate Cobb did not serve with or in the regular army. The one Continental ranger unit in 1777 was recruited and only served north of Pennsylvania (U.S. Army Center Of Military History, "Rangers in Colonial and Revolutionary America," [https://ranger.org/Resources/Documents/Colonial%20and%20Revolutionary%20History.pdf]). An expert on the war in the Carolinas wrote he found no record of any N.C. rangers, but mounted militia sometimes called themselves rangers ('North Carolina Rangers, American Revolution – WikiTree G2G' <https://www.wikitree.com/g2g/516890/north-carolina-rangers-american-revolution> [accessed 29 December 2020]). Babits and Howard (2004) say the term "N.C. Partisan Rangers" was a "catchall term for militia under local, state, or Continental control (that) has created much confusion." They acknowledge the Cincinnati connection but do not specify any Continental service for Cobb. Finally, a 1951 book identifying the ancestors of members of the Sons of the American Revolution only lists Cobb's militia service (Lineage Book of Past and Present Members of the North Carolina Society of Sons of the American Revolution [North Carolina Society of Sons of the American Revolution, 1951]).
[4] Holloman n.d.
[5] Balko 2009.
[6] Ibid.
[7] Ibid.
[8] Ibid.
[9] Ibid.
[10] Exhibits 2020.
[11] Bass 2020.
[12] Ibid.
[a] Ballard, Kedar, 'Letter from Kedar Ballard to Richard Caswell, Volume 14, Page 185', Documenting the American South: Colonial and State Records of North Carolina, 1779 <https://docsouth.unc.edu/csr/index.php/document/csr14-0211> [accessed 15 February 2022]; Cobb, Stephen, 'Affidavit of Stephen Cobb Concerning Deserters, Volume 14, Page 183', Documenting the American South: Colonial and State Records of North Carolina, 1779 <https://docsouth.unc.edu/csr/index.php/document/csr14-0209> [accessed 15 February 2022]; Cobb, Stephen, 'Letter from Stephen Cobb to Richard Caswell, Volume 14, Page 186', Documenting the American South: Colonial and State Records of North Carolina, 1779 <https://docsouth.unc.edu/csr/index.php/document/csr14-0212> [accessed 15 February 2022]; Cobb, Stephen, 'Letter from Stephen Cobb to Richard Caswell, Volume 14, Pages 176-177', Documenting the American South: Colonial and State Records of North Carolina, 1779 <https://docsouth.unc.edu/csr/index.php/document/csr14-0199> [accessed 15 February 2022].
[b] McRee 1857.
[c] Rankin 1971.
← New Bern | Cape Fear Tour | Peacock's Bridge →