Scottish Heroine Turned Loyalist
Location
Other maps: Bing, Google, MapQuest.
Coordinates: 35.2318, -79.831.
Type: Stop
Tour: Tory War
County: Montgomery

Full
The last part of Lovin Hill Road is gravel. Park by the bridge over Cheek's Creek. Although the homesite is owned by the Forest Service, there are no trails or markers to guide you there.

Description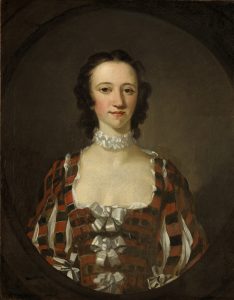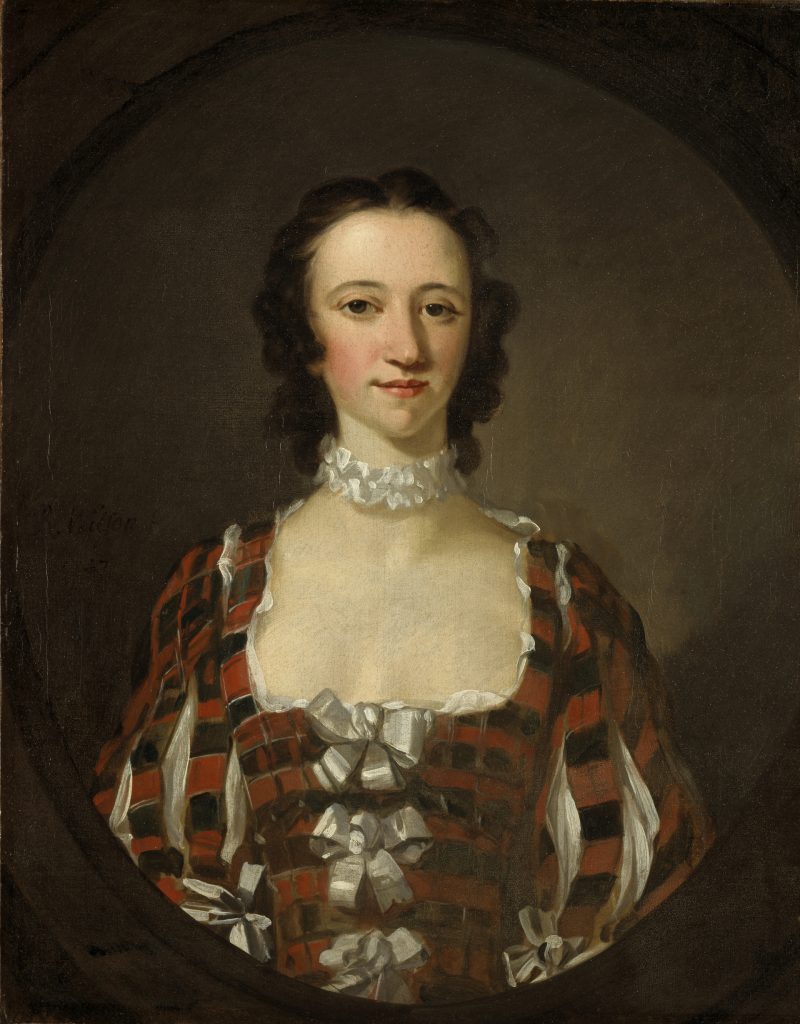 Perhaps the most famous celebrity in Revolutionary North Carolina was not a military or political leader, nor a Patriot. Flora MacDonald was known throughout the British realm when she landed in the province. Many Scots had hoped for the return of a Scottish King to the British throne years after the death of King James II in 1701. In 1745 James' grandson Charles, called "Bonnie Prince Charlie," arrived in Scotland from exile in France to try. This resulted in the resounding defeat of the Scottish Highlanders at the Battle of Culloden Moor the next year. (These events will sound familiar to fans of the Outlander books and TV series.)
MacDonald helped Charles escape by dressing him up as her servant "Betty Burke" and traveling to the Isle of Skye, where he took a boat back to France. MacDonald was arrested and imprisoned in the Tower of London, but she had so charmed the soldiers transporting her, they requested clemency. She spent most of two years under house arrest before being released without trial.
The celebrated English author Samuel Johnson visited the MacDonalds in 1773 with his now equally famous biographer James Boswell, spending the night in the bed Charles had used. He described her as "'a little woman of genteel appearance, and uncommonly mild and well-bred…'"[1]
Financial problems drove Flora and her husband, Allan, to immigrate and join family west of the Cross Creek (now Fayetteville) region. She explained in a letter two years before that "'we lost almost our whole Stock of cattle and horses; we lost within these three years, three hundred and seventy heads, so that we have hardly what will pay our Creditors…" In another letter seeking help for older sons she planned to leave behind, she signed off with "'the prayers of an old distressed woman (once known to the world)…"[2]
Flora and Allan's ship probably have checked in at Brunswick Town near the mouth of the Cape Fear River. Local tradition holds that they landed in Wilmington, but no one knows for sure where they debarked or how they got to Cross Creek in August 1774. They went to live with Flora's half-sister Annabella near modern Spring Lake (northwest of Ft. Bragg) at least a year while looking for land of their own. While there they worshiped at Barbecue Presbyterian Church, a congregation that still exists.
Scots had been coming to America in large numbers since the establishment of the Argyll Colony around Cross Creek in 1739. By the time Allan and Flora arrived, the good land there was taken, so they and other late arrivals bought up plantations to the west. Around a dozen families ended up southwest of today's Pinehurst. Among the settlers was Flora's stepfather Hugh. It's unclear whether her mother Marion immigrated with him. Annabella, Hugh's daughter, had land in the same area.
Probably in the fall of 1775, Allan and Flora bought two tracts along Cheek's Creek, which flows here under the bridge. These were 475 and 50 acres, and already had a working plantation. In a letter, Allan "refers to a grist-mill, and to buildings on both tracts, as well as to peach and apple orchards…"[3] Their home was on the larger tract, roughly three-quarters of a mile per side, which you are standing on. The mill was out of sight to your right between here and today's NC 731, on the other side of the creek.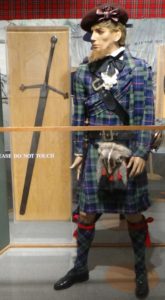 Like many Highlanders, Allan had sworn loyalty to the British king after the Culloden uprising, and thus joined the Loyalist cause here. Allan went to Fort Johnston (modern Southport), "in disguise" according to Flora, to meet with the royal governor. Josiah Martin had fled the capital in New Bern under pressure from Patriots. Allan was gone two weeks. When he returned, he set to work recruiting others for a plan to help a British army take back the province. Flora is said to have spoken at "balls" staged at various houses in this region to raise interest.
Probably on Friday, February 2, 1776, she saw Allan and two sons off on horseback from their home, along with three servants (possibly not enslaved) running alongside in Highlander style, and two pack horses.[a] Most of the males in the area joined the ill-fated march from Cross Creek that led to the Battle of Moore's Creek Bridge, an overwhelming Patriot ("Whig") victory that killed many Loyalists and the British plan.
Flora's husband and son were imprisoned, first in Halifax. She only lived here a few months more due to Patriot harassment. "Their families, left without defense in a Whig neighborhood, were repeatedly robbed, and say their homes were plundered by marauding bands from the strong Whig territory to the north, who were encouraged in their thievery by the disorganized state of the government and the hands-off attitude of the older settlers."[4] The battle took place in a time of near anarchy, when Martin was hiding on a ship off Fort Johnston and months before the Provincial Assembly declared North Carolina an independent state.
Flora wrote in a letter 13 years later, using the third person (spellings original): "'Mrs. Flora MacDonald being all this time in misery and sickness at home, being informed that her husband and friends were all killed or taken, contracted a severe fever, and was dayly oppressed with stragling partys of plunderers from their Army, and night robbers who more than once threatened her life, wanting a confession where her husbands money was. Her servants deserted her, and such as stayed grew so very insolent that they were of no service to her.'"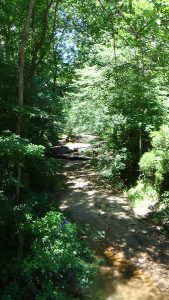 After recovering, "she went to visit & comfort the other poor Gentlewomen whose husbands were prisoners with Mr. MacDonald, as they blamed him as being the author of their misery… and in one of these charitable visits, fell from her horse and brock her right arm, which confined her for months."[b] The only doctor normally in the area was imprisoned with Allan, by then in Philadelphia, within view of what now is called Independence Hall.
For two years, Flora apparently moved among various friends and family members, including one of the farms of Kenneth Black. Black was active in the Tory militia, and his murder in 1781 led to a raid on the House in the Horseshoe. Allan was eventually paroled, but not allowed to return to North Carolina. Later he was exchanged for a Patriot prisoner and rejoined the British in New York City. Like that of all Tories, the MacDonalds' property here was confiscated by the state.
Alexander MacLeod, her son-in-law, apparently returned on a sloop called the Sukey and Pokey just over two years after the battle, under a flag of truce provided by British commanders. He landed at Brunswick, and was placed under guard on the ship as the local militia asked the state government for instructions. The governor allowed MacLeod to send messengers for MacLeod's wife and Flora and their families.[c]
He took them back to New York, where the MacDonalds reunited and then migrated to Nova Scotia. Flora moved back to Skye the next year, followed by Allan four years later. She died there in her late 70s. A witness claimed "Flora's funeral was the greatest that had ever been on the island, that the cortege which wound over the hills to Kilmuir was more than a mile long, that a dozens pipers played the coronach (a Scottish dirge) and that 300 gallons of whiskey were drunk at the feasting afterwards."[d]
Samuel Johnson wrote her epitaph: "Her name will be mentioned in history and if courage and fidelity be virtues, mentioned with honour."
What to See
Flora's home was about 300 yards west (upstream), on a low ridge above the creek. She surely rode past this spot regularly going to visit family and friends to the east and southeast.
You can see artifacts owned by Flora and learn more at the Scottish Heritage Center in Laurinburg.
Historical Tidbits
A monument claiming to mark the MacDonald homesite is further up the road on the left, placed there incorrectly based on the misunderstanding of the family that owned the land. The state historical marker for Flora on NC 731 misplaces the mill site too far south. An 1854 writer mistakenly identified a plantation called Killegray about five miles south of here as Flora's. This led the trustees of Flora MacDonald College (now Highlander Academy) in Red Springs to move some earth from two small graves there to a crypt at the college, which they marked as the graves of her children. A descendant in Scotland debunked the idea these were her children using multiple documents in 1938, reinforced by a comprehensive 1995 book that pointed out the MacDonalds had no young children here.[e] Another local legend held that Flora sent Allan and his troops off with a rousing speech in Cross Creek, but there is no contemporary evidence, and the family no longer lived there. That story probably arose with a local businessman 50 years after the war.[5]
In 1953, a group including local historians and a University of North Carolina journalism professor searched for and thought they had found the mill and home sites further back along the road. Also among them was famous N.C. writer Paul Green, playwright of the outdoor historical drama The Lost Colony still performed today in Manteo.[6]
More Information
Caudill, William, Director, Scottish Heritage Center, Interview with tour, 2020, and E-mail, 17 June 2022.
Caudill, William, 'Flora MacDonald Homesite', NCpedia, 2006 <https://www.ncpedia.org/flora-macdonald-homesite> [accessed 29 April 2020]
Huneycutt, James, and Ida Huneycutt, 'Flora MacDonald—Facts and Fiction', in A History of Richmond County (Rockingham, N.C., 1976)
Johnson, Ben, 'Flora MacDonald', Historic UK <https://www.historic-uk.com/HistoryUK/HistoryofScotland/Flora-Macdonald/> [accessed 29 April 2020]
Kerrigan, Deanna, 'MacDonald, Flora', NCpedia, 2000 <https://www.ncpedia.org/biography/macdonald-flora> [accessed 29 April 2020]
MacDonald, Allan, The Truth about Flora MacDonald, ed. by Donald Mackinnon (Inverness, Scotland: The Northern Chronicle Office, 1938)
MacLean, J. P., Flora MacDonald in America (Lumberton, N.C.: A. W. McLean, 1909)'Marker: K-38', North Carolina Highway Historical Marker Program <http://www.ncmarkers.com/Markers.aspx?MarkerId=K-38> [accessed 29 April 2020]
MacLeod, Ruairidh H., Flora Macdonald: The Jacobite Heroine in Scotland and North America (London : Shepheard-Walwyn, 1995) <http://archive.org/details/floramacdonaldja0000macl> [accessed 7 June 2022]
Meyer, Duane, The Highland Scots of North Carolina 1732-1776 (Chapel Hill: University of North Carolina Press, 1961)
Quynn, Dorothy Mackay, 'Flora Macdonald in History', The North Carolina Historical Review, 18.3 (1941), 236–58
Scottish Society of America, Flora MacDonald: A History (Washington, D.C.: James William Bryan Press, 1916)
'The Legendary Flora MacDonald', NC Museum of History <https://www.ncmuseumofhistory.org/legendary-flora-macdonald> [accessed 29 April 2020]
Vining, Elizabeth, Flora: A Biography (Philadelphia, Pa.: J.B. Lippincott Company, 1966)
Wicker, R.E., The Home of Flora MacDonald in North Carolina, 1953, Wilson Library, University of North Carolina at Chapel Hill, North Carolina Collection
---
[1] Quynn 1941.
[2] Wicker 1953
[3] Ibid.
[4] Quynn.
[5] Caudill 2020.
[6] Wicker.
[a] Date from a letter by Flora the day before (quoted in MacLean 1909); group details from Vining 1966.
[b] Quoted in Vining.
[c] Vining.
[d] Quoted in Vining.
[e] MacDonald 1938; MacLeod 1995.