Location
Other maps: Bing, Google, MapQuest.
Coordinates: 34.7403, -79.4854.
Type: Stop
Tour: Tory War
County: Scotland

Full
The Scottish Heritage Center at St. Andrews University is available during normal business hours, but has limited staffing. Please call (910) 277-5236 to arrange your visit before making the drive.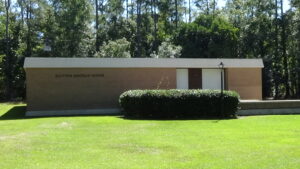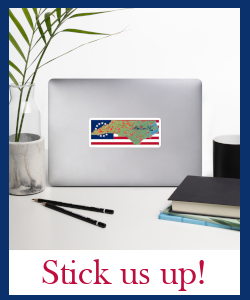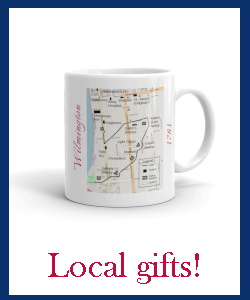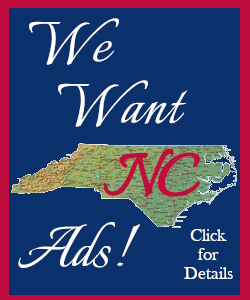 Description
The first mass migration of people from Scotland to North America was the 1739 settling of the "Argyll Colony." This was named for a western coastal "shire" or Scottish county with towns famous to whiskey drinkers today: Ardberg, Bowmore, Lagavulin, etc. They claimed lands along the inland parts of the Cape Fear River that boats could reach from the coast, ending at Campbelltown (now Fayetteville).
Eventually there were more people from the mountainous Scottish "Highlands" in North Carolina than anywhere in the world outside of Scotland. Some people assume there was a second mass migration after Highlanders lost the Battle of Culloden to the British, ending the "Jacobite Rebellion" of 1746. However, the next major Scottish emigrations came in the mid-1750s and late 1760s, due mostly to economic issues.[1] Including first-generation children, there were anywhere from 15,000 to 30,000 Highlanders in N.C. by the American Revolution.[2]
The Scotch and Scotch-Irish—descendants from earlier Scot emigration to Ireland—had an outsized impact on North Carolina's culture, influencing lifestyle, religion (the Presbyterian Church), and language. Many terms widely considered "Southern" come from Gaelic, the traditional Scot language, such as britches, "a smidgeon," galore, and "pig in a poke."[3] Gaelic was spoken in N.C. as late as the 1980s.[4]
Immigrants and first-generation descendants fought on both sides during the American Revolution, though a higher percentage was Loyalist compared to other European-American nationalities. This was partly due to oaths of allegiance to the king taken by Highlanders after Culloden, although a generation had passed since that battle. The Highlanders' most famous exploit was a failed attempt to help the British recover control of the state early in the war, ending in disaster at the Battle of Moore's Creek Bridge. Many people were forced to leave the state after that and later battles, often moving to Nova Scotia. But a strong presence has remained to this day. Various Highland Games are held annually across the state, the most famous being here in Laurinburg and at Grandfather Mountain.[5]
What to See
The Scottish Heritage Center has exhibits and artifacts relating to the lifestyle of these fascinating people who changed N.C. culture—and feature in the Outlander books and TV series! Perhaps the artifacts of greatest interest are items owned by Flora Macdonald, who helped a Scottish prince at the center of the Jacobite Rebellion escape after Culloden. Macdonald moved to N.C. in 1774, and her husband was captured at Moore's Creek. (Their land is a stop on this website.) The center displays a locket she wore most of her life and a silver sauce boat with the Macdonald crest. In the same case is a platter owned by Jenny "Bahn" McNeill, whose grave is another AmRevNC stop.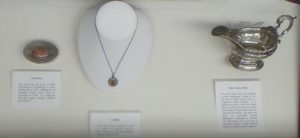 Exhibits cover immigration history, education, religion, music, and more. A 1767 Gaelic New Testament is displayed. People researching Scottish ancestors will find a wealth of helpful books, and fans of public radio's Thistle & Shamrock will enjoy seeing host Fiona Ritchie's original album collection.
---
[1] Caudill, William, Director, Scottish Heritage Center, Interview with tour, Laurinburg, N.C., 2020
[2] Exhibits, Scottish Heritage Center, Laurinburg, N.C., 2020.
[3] Exhibits.
[4] Caudill.
[5] In addition to the other footnoted sources, "Stop" information comes from one of two guidebooks; NCpedia; the online essay for the relevant North Carolina Highway Marker; and related Sight pages (see "About Sources").