A Romantic Brigadier and His Courageous Wife
Location
Type: Hidden History
County: Richmond

None
The two homesites of Brig. Gen. Henry Harrington and Rosanna Auld Harrington have disappeared under the forest floor. His grave at the map marker above is out of public view on private property.[1] Please respect the owners' property rights.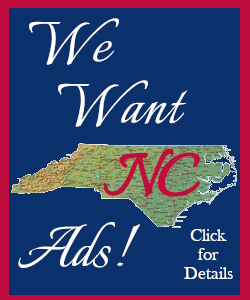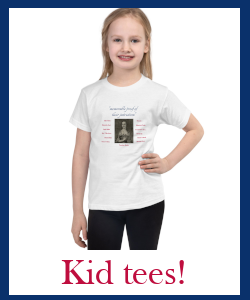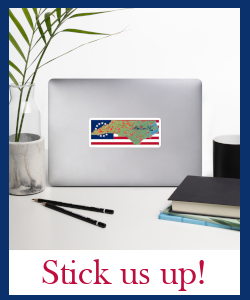 Description
Escaping Disasters
London-born in 1747, Henry William Harrington emigrated to Jamaica, supposedly at age 13,[2] and then to South Carolina. He ended up near modern Cheraw by the early 1770s. He became a deputy clerk of court, and as the American Revolution broke out, he was named a judge by the royal government—perhaps an attempt to keep him loyal.[3] Around the same time, however, he was named captain of a militia company by the rebellious South Carolina Provincial Congress, and he accepted. That same year he bought his first tract of land just across the border in North Carolina, along the east side of the Pee Dee River.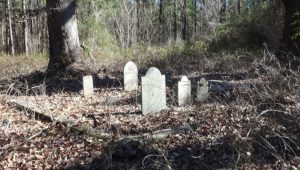 The next year, 1776, was a big one for him. As the colonial government fell apart, the congress named him Sheriff of Cheraw County.[4] His militia company of 120 part-time soldiers[5] marched to help defend Charleston from a British attack, though it did not fight. Sharing his dangers then and throughout the war was an enslaved personal servant named Toney. Toney was said to be a man of "'remarkable character." After the war he transported by himself, all the way to New Bern on the coast, the money for a land purchase Harrington had made.[6]
Before the war Harrington bought more N.C. land next to his first tract. Soon after the United States declared independence, he married Rosanna Auld, the daughter of a planter in the region. They probably moved into an existing house on his first tract.[7]
North Carolina soon named him a colonel. After Richmond County was created in 1779, he was put in command of its regiment.[8] The regiment served in the second British attack on Charleston the next year. Fortunately for Harrington, he had been elected to the N.C. General Assembly. He left for New Bern the month before the Siege of Charleston began, to take his seat and to carry a request from Maj. Gen. Benjamin Lincoln for more N.C. militia.
A glimpse of the romantic comes through in Henry's letter to Rosanna telling her he was leaving Charleston: "I have permission on my way (back) from Newbern to the Army, to feast my Eyes with the finest sight in the Universe; cannot my Love guess who I mean? She can; it needs no explanation, for She will know & will readily acknowledge it, that nothing on Earth, is so pleasing to the Sight, as her lovely self & her dear little Girls. On the Wings of Patriotism I fly to Newbern and from there on those of Love, to the happy Place of ye Residence of my Charmer…"[9]
The New Bern trip saved him from the imprisonment suffered by almost all N.C. militia when Lincoln surrendered Charleston. Not so lucky was Brig. Gen. Griffith Rutherford, who commanded the multi-county district including Richmond County. The state ordered Harrington to take his place temporarily, promoting him to brigadier general, until a more experienced officer could be found.[10] He made his headquarters in Cross Creek (now Fayetteville), joined by Rosanna[11], where he was responsible for gathering and protecting supplies with about 400 men.[12] He avoided a second Continental disaster in August 1780, when he marched his troops toward South Carolina to join the regular Continental Army of Maj. Gen. Horatio Gates. They got as far as the Anson County Courthouse up the Pee Dee before learning Gates had been trounced at the Battle of Camden (S.C.). They eventually returned to Cross Creek.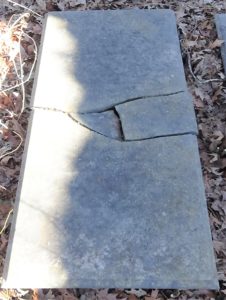 A story from this period, told by his son years later, gives an indication of Harrington's character.[13] He had gone to visit his family, and was nearly back to Cross Creek when he sent his aides ahead while he went to see a friend. The next morning, "he was suddenly accosted by a man, very near him, who, protected by a tree…  presented his gun, and ordered him to dismount." The general complied. The man demanded his money, and Harrington put down "five guineas," worth around $200 in modern money.[14] "Upon which, having eyed alternately for a moment or two the general and the money, turning the latter about in his hand, he returned three of the guineas, with the remark, that their owner looked like a man who would need some money to get along with." The robber then let the general go.
Months later, the man was captured for a different crime and happened to be brought to Harrington's camp. They recognized each other, but Harrington said nothing until the man had been tried and convicted. Then he pulled the prisoner aside and questioned him. The man "said that he lived in a neighbourhood where all… were Tories (Loyalists), and that it was impossible for him to remain there and be anything else, pleading extreme necessity for the robbery." Harrington asked him if he would be willing to swear allegiance to the United States and serve under Harrington for the rest of the war. The man said yes, and lived up to his promise.
In September 1780, a new district commander was named, to Harrington's disappointment. He wanted to resign, he wrote Gates from Cross Creek. But a Loyalist force was threatening the region, and he "could not support the thought of abandoning the Brave, the Generous, the Distressed, in the three Peedee Regiments, to the fury of a cruel and vindictive Foe as long as there was the least probability of its being in my power to assist them…"[15] Under orders from Gates, in mid-October Harrington moved his unit to occupy Cheraw. There they helped with recruiting militia troops, gathering cattle and hogs for the army, and suppressing Tory activity.
Finally he felt comfortable resigning the next month, saying as long as "this my country is but faithfully served, it is equal to me whether it be by me or by another." Though Gates asked him to stay, Harrington's response suggests his removal from district command still stung: Being a brigadier general without a brigade, he said, "'cannot with honor be held.'"[16]
By this point Harrington had arranged for his family to move temporarily to the Roanoke River in the northeast part of the state, likely to get away from the fighting. In mid-December, with the enlistments of many of his men apparently coming to an end, he finally left to join his wife and children.[17]
Rosanna's Travels and Travails
Rosanna had a harrowing and eventually tragic adventure in 1780 before the fall of Charleston, though it turned out well for people the Harringtons enslaved. Tories raiding N.C. from Cheraw approached the house. According to an 1867 author who knew the Harrington's son, Rosanna had time to hide a horse in an outbuilding. The Loyalists took the livestock and freed the slaves, escorting them away. Rosanna rode after the Tories and talked to the commander, a Maj. McArthur. She asked for the people back, and McArthur said she could have them if they agreed to go. Only one woman and her family did.[18]
Rosanna apparently then took her children to Charleston. Regardless of why she went there, the family got trapped by the same British victory her husband escaped! By July, Harrington had sent an officer under a flag of truce, which the British honored, to bring them home.[19]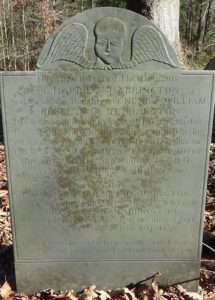 In August the British won their resounding victory at Camden, 70 miles southwest of the Harrington homestead. Henry, apparently predicting they would invade North Carolina (which they did), urged Rosanna to take the children and remaining slaves to friends or relatives in Maryland. They didn't get far. A Tory band under Col. John Leggett attacked her party on the other side of today's Scotland County, the next county east. The Loyalists destroyed what they could, took any enslaved people who hadn't escaped, and stole the horses. "The books, and a valuable library which General Harrington was particularly anxious to preserve, were scattered along the road, and not a few, with many valuable papers, were lost or destroyed."[20] Rosanna turned back west to her father's home in Anson County.
But the worst loss was their baby, Harriet. She became sick from exposure during the journey, perhaps getting pneumonia. She is buried in the family cemetery within 100 yards of the family's wartime homesite.[21] Her gravestone reads: "This little Innocent in Flying with her Fond Mother from the British Tyrants being Exposed to the inclemency of a fickle Season fell a Sacrifice to the Cruelties of a vindictive Foe and Departed this life the 16th of September 1780. Aged 10 Months & 18 Days."[22]
After the War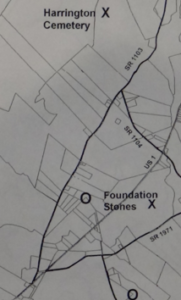 Henry, who went by "Harry" among friends,[23] took a trip back to his English homeland in 1788, just five years after the war officially ended. He had returned to the life of a planter and speculated in land here, eventually owning 15,000 acres. Soon afterward he had a new home built, which he named "Beausejour," French for "Beautiful Stay."[24] It was on a hilltop near the original wagon road to Cheraw. There is no description from the time. But in the early 1900s it was 52 feet by 60, wood-framed, with a central hall lined by rooms on each side, plus a large porch.[25]
Harrington sued Leggett for the wartime attack on his family and won. Leggett was forced to sell his land to get the money, and Harrington bought it at auction. But after learning Leggett's family would be poor and homeless as a result, Harrington gave the land to Leggett's daughters.
He was known as an innovative farmer, and was the first in North Carolina to have cotton planted on a large scale. Gov. Benjamin Smith wrote him, "'from the great profit and your readiness to embrace every improvement… I regard you as the first farmer in the State'" (meaning the best!).
In thanks, Harrington sent Smith enough cotton seed to fill two wagons, with instructions: "'plant the seed in hills four feet equidistant.'"[26]
Harrington's enslaved workers also grew indigo, a plant used to create blue dye. Vats for fermenting the color out of the plants and turning it into solid "bricks" were built next to a creek between the house and river, because the process required water. From there the bricks could be loaded onto boats on the river, bound for Charleston and export beyond. To get an idea how much that was worth, he traded 150 pounds of it for 300 acres of land in 1795.[27]
A grain mill built for Harrington on Mark's Creek, about four miles to the south along today's U.S. 1, used a millpond that later was expanded into Everett's Lake. As of 1790, 60 people were forced to live and work at the plantation, and probably far more in later years.[28] Some didn't live long, because "the chemicals used to manufacture the dye were so toxic that an indigo worker might be dead after just five years in the trade."[29]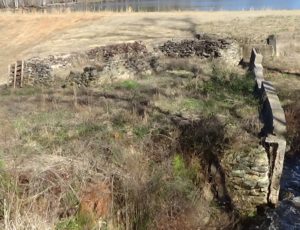 In addition to many county government roles he took on, Harrington also became a University of North Carolina trustee and was on the commission that chose the location for the new capital city of Raleigh. A street there is named for him.
The Harringtons lost not only baby Harriet, named for Henry's mother, but a second Harriet at age 3, who was buried in the same grave. A third Harriet finally carried the name into adulthood.[30] They also lost the first Henry, Jr., at age 10, and he lies next to the first Harriets.
Harrington died at 62 in his Beausejour bedroom, in 1809. Rosanna apparently did not like the house afterward, considering it too big and isolated. Though she returned there for a time when her son owned the home, she later moved to Wadesboro, and died there in 1828.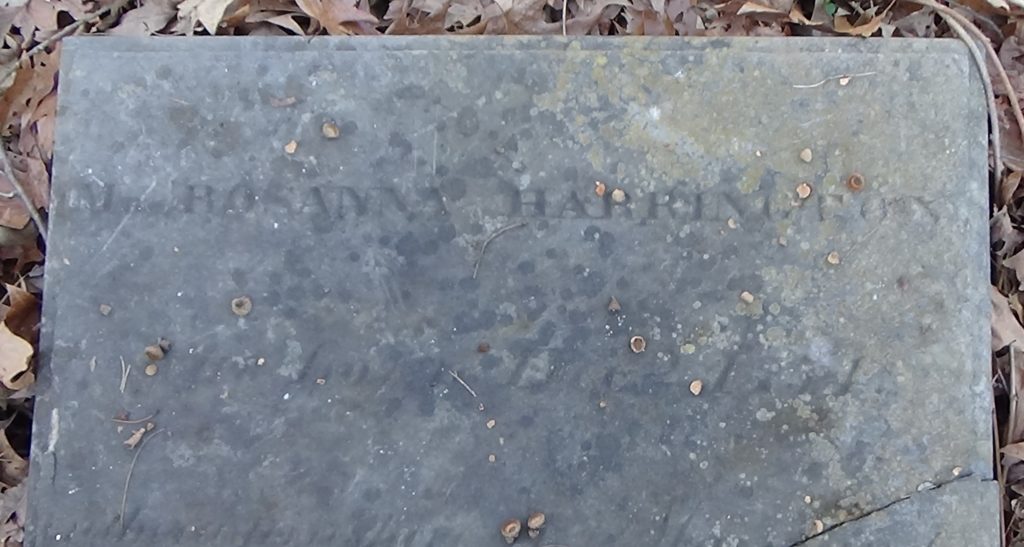 Historical Tidbit
The remaining history of the plantation come mostly from a report by a state archaeologist in the 1980s.[31]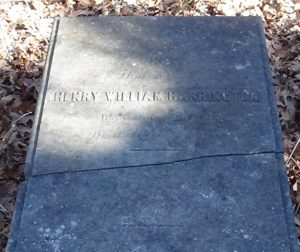 The second Henry, Jr., who fought in a sea battle with a British warship during the War of 1812, took over the plantation after he retired from the Navy. By 1860 it had "a cotton house, cotton gin, wheat thresher, blacksmith shop, turpentine distillery, at least two sawmills, a flour/gristmill, a springhouse, stables, crushing mill," and 20 homes for enslaved people. Henry played the flute and often conducted fox hunts, owning as many as 40 hounds. Given that he left money in his will for an enslaved woman he called "his little favorite" and her children, he may have been the father of some or all of them.
He never married. But he had what today we would call a "domestic partner" for 34 years, Cynthia Cole, which was highly unusual in those days. Henry became deeply attached to her niece Mary Ella, only to have the four-year-old die in his arms. He had her buried in the family cemetery to the left of the plot in which he now rests, and wrote, "'I feel the loneliness of life, and, too sensibly, that there is not one left that loves me with the sincere and unbounded affection of the little heart that now lies cold as death.'" The loss depressed him for the rest of his life.
Her epitaph reads: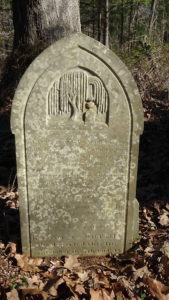 The Young, the loved, the beauteous fair,
With deep blue eyes and yellow hair,
Of kindly heart and mind most bright,
Her grieving friends may wish in vain,
To call her back to life again;
For that long sleep will ne'er be o'er,
Till fleeting time shall be no more.
But when in that great promised day
The loud last trump shall call away,
O, then again they'll meet above,
In never ending perfect life.
The estate's work buildings were burned and its enslaved people finally freed by U.S. forces in 1865, during the Civil War. But the house was spared, perhaps because Henry had been too old to fight for the Confederacy. After his death, he left Beausejour to Cole. No one lived there after her, and the house apparently burned down in 1907.
More Information
Campbell, William, Search for Beausejour: Home of General Henry William Harrington, 2012
Caruthers, E. W. (Eli Washington), Interesting Revolutionary Incidents and Sketches of Character, Chiefly in the 'Old North State.' (Philadelphia : Hayes & Zell, 1856) <http://archive.org/details/interestingrevol00incaru> [accessed 23 April 2020]
'Cheraw & The American Revolution', Cheraw, South Carolina <https://www.cheraw.com/about_cheraw/town_history/cheraw___the_american_revolution.php> [accessed 4 August 2021]
Cox, Clark, General Henry William Harrington and the Harrington Cemetery (Rockingham, N.C.: Richmond County Luncheon Lion's Club, 1979)
Cross, Jerry, Beausejour: The Harrington Home and Plantation, Richmond County, North Carolina (North Carolina Division of Archives and History Research Branch, 1984) <https://digital.ncdcr.gov/digital/collection/p16062coll6/id/9752> [accessed 4 February 2021]
'Gen Henry William Harrington (1747-1809) – Find A…' <https://www.findagrave.com/memorial/79987917/henry-william-harrington> [accessed 3 August 2021]
Gregg, Alexander, History of the Old Cheraws (New York, NY: Richardson and Company, 1867) <http://archive.org/details/historyofoldcher00gre> [accessed 4 August 2021]
Harrington, Henry, 'Letter from Henry William Harrington to Horatio Gates (Volume 14, Pages 635-637)', Documenting the American South: Colonial and State Records of North Carolina, 1780 <https://docsouth.unc.edu/csr/index.php/document/csr14-0533> [accessed 7 August 2021]
Harrington, Henry, 'Letter from Henry William Harrington to John Hopton (Vol. 15, Page 405)', Documenting the American South: Colonial and State Records of North Carolina, 1780 <https://docsouth.unc.edu/csr/index.php/document/csr15-0303> [accessed 7 August 2021]
Harrington, Henry, 'Letter from Henry William Harrington to John Pegues (Vol. 15, Page 406)', Documenting the American South: Colonial and State Records of North Carolina, 1780 <https://docsouth.unc.edu/csr/index.php/document/csr15-0303> [accessed 7 August 2021]
Harrington, Henry, 'Letter from Henry William Harrington to Rosanna Harrington (Vol. 15, Page 402)', Documenting the American South: Colonial and State Records of North Carolina, 1780 <https://docsouth.unc.edu/csr/index.php/document/csr15-0303> [accessed 7 August 2021]
'H.W. Harrington Cemetery' <https://www.ncgenweb.us/richmond/harringtoncem.htm> [accessed 3 August 2021]
Lewis, J. D., 'The Patriot Leaders in North Carolina – Henry William Harrington', Carolana, 2013 <https://www.carolana.com/NC/Revolution/patriot_leaders_nc_henry_william_harrington.html> [accessed 4 August 2021]
MacCallum, Tom, 'The Harringtons' Fortune, Misfortune', Richmond County, N.C. – Historical Society, 2015 <https://rchs-nc.net/2015/10/03/the-harringtons-fortune-misfortune/> [accessed 3 August 2021]
'Marker: K-28', North Carolina Highway Historical Marker Program <http://www.ncmarkers.com/Markers.aspx?MarkerId=K-28> [accessed 3 August 2021]
Robertson, Henry, 'Harrington, Henry William', NCpedia, 1988 <https://www.ncpedia.org/biography/harrington-henry-william> [accessed 4 February 2021]
Sherman, Wm. Thomas, Calendar and Record of the Revolutionary War in the South: 1780-1781, Tenth Edition (Seattle, WA: Gun Jones Publishing, 2007) <https://www.americanrevolution.org/calendar_south_10_ed_update_2017.pdf>
---
[1] AmRevNC is grateful to the owners' representative, Philip Meade, for permitting us to visit the cemetery, and to the owners for ensuring it is maintained.
[2] MacCallum 2015.
[3] Gregg 1867.
[4] Robertson 1988.
[5] Sherman 2007.
[6] Gregg.
[7] Cross 1984.
[8] Robertson.
[9] Harrington, Apr. 1780.
[10] Robertson.
[11] Campbell (2012), based on a letter he quotes from her; see Footnote 25.
[12] Sherman.
[13] Gregg.
[14] Nye, Eric, 'Currency Converter, Pounds Sterling to Dollars, 1264 to Present' https://www.uwyo.edu/numimage/currency.htm.
[15] Harrington, Sept. 1780.
[16] Robertson.
[17] Sherman.
[18] Gregg.
[19] Most sources just say she was in Charleston, without indicating why she went there. Letters Henry wrote on July 21 suggest she may have been back in Cheraw by then, and that he had to get permission for her to leave Charleston from British authorities (Harrington, July 1780a-b).
[20] Gregg.
[21] Campbell.
[22] Cox 1979.
[23] Gregg.
[24] Cross.
[25] Campbell (2012), a local historian who found the foundation, repeats the description from an aunt who visited the house when young. AmRevNC researchers followed his directions to the site, but could find no trace a mere 10 years later. He also debunks the claim by some modern sources that Rosanna said Beausejour was a "brick palace." The complete quotation from her letter shows she was talking about the first home they had in Cross Creek (Fayetteville).
[26] Cross.
[27] Ibid.
[28] Ibid.
[29] Per docent Wally Zeddun of the Rice Museum at Georgetown, S.C., indirectly quoted in Philbrick, Nathaniel, Travels with George: In Search of Washington and His Legacy (New York: Viking, 2021).
[30] Ibid.
[31] Ibid.