A Wily Patriot Outwits the Brits
Location
Type: Hidden History
County: Randolph

None
The remains of Bell's Mill existed into the 21st Century at or near the marker, on Muddy Creek where it entered the Deep River. But it was flooded when the river was dammed to create Randleman Lake. The Bells' graves are still on dry land, off nearby Wall Brothers Road. The cemetery is owned by a church, but is surrounded by a privately owned farm field.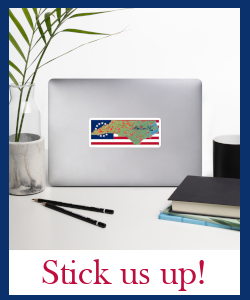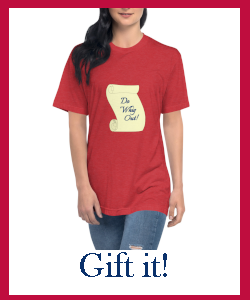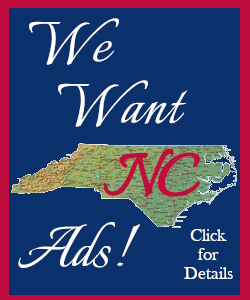 Description
British Encounters
Most modern sources refer to a single 1850s source that provides most of the information and the quotes on this page.[1] Rev. Eli Caruthers interviewed multiple witnesses, read available documents, and did not appear to make up stories like some of his contemporaries. Modern historians have been able to corroborate basic facts about Bell from other original documents.[2] Still, believe details with caution!
Martha McFarlane McGee Bell successfully ran her first husband's farm and mercantile businesses after his death. She married her second husband William Bell, owner of a grain mill on Deep River, in 1779. Both supported independence, and he may have served in the local Patriot ("Whig") militia. She also worked as a midwife, traveling alone on increasingly dangerous roads "well armed with dirk and pistols" when called. Accosted once by an infamous Loyalist ("Tory"), she took him prisoner and marched him home, though he escaped later.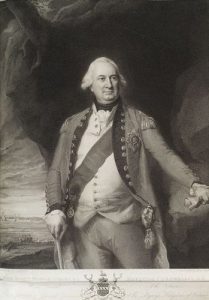 After the Battle of Guilford Court House in today's Greensboro, the British Army remained on the battlefield a few nights before its commander, Lt. Gen. Lord Charles Cornwallis, decided to move south to recover. On March 18, 1781, the army camped on the Bell's Mill property and the plantation immediately north of it.
William made himself scarce to avoid capture. Cornwallis told Martha he was going to use the mill to grind grain for the troops and would occupy her house. She asked if he was going to burn them. Cornwallis said no, and asked why she had asked. Bell supposedly replied that if he "'intended to burn our mill, I had intended to save you the trouble by burning it myself before you derived much benefit from it…'"
She told several neighbors afterward that Cornwallis first claimed he had wiped out the Continental army. But he kept opening the back door that looked onto the road to Cross Creek (now Fayetteville). When she asked why, he admitted, "'Well, madam, to tell you the truth, I never saw such fighting since God made me, and another such victory would annihilate me.'"
During the encampment:
A British officer insulted her while passing the house to water his horse. She yelled back that she hoped it threw him and broke his neck. Because he was riding recklessly, a few minutes later it did!
Bell hid her money under a large rock that served as the bottom step to her door when the army first approached, thinking the camp would be further off, and the soldiers wouldn't look there. When they camped at the mill instead, she wandered the area one day, asking generic questions and inspecting tents, until the soldiers became disinterested in her. On the way back inside, she safely grabbed her money.
When Cornwallis was absent, some soldiers came into the house demanding the cider she kept in the basement. She stood her ground and made them leave.
After two days the army marched east toward Dixon's Mill at Snow Camp, taking with it all of the Bells' grain, bacon, cattle, and other provisions—but not her cider! Continental Lt. Col. Henry Lee showed up shortly afterward. Whether he asked her to do this, or she volunteered, is unknown, but Bell mounted up and went to the new British camp. She complained to Cornwallis about damage she only learned about after they left. In fact, she was spying, and returned to Lee with what she had learned.
Sparring with Tories
Sometime later a Whig scout approached her, saying he had heard of a Tory part-time "militia" force forming nearby. Bell went with him to try to find it. In the guise of a midwife afraid of being attacked, she asked questions of everyone they met as to the Tories' whereabouts until the pair succeeded. They had ridden 30 miles when they got back. The scout informed Lee, who broke up the encampment.
At some point when her Patriot father was visiting, two Loyalists broke in intending to kill him. Her pistols were not handy, so she grabbed an axe and held it over her head. Caruthers reports that she said, "'If one of you touches him, I'll split you down with this axe.'" They wisely backed off.
That autumn, Loyalists learned William was back home from a trip north. They approached the house, wounded him when he stuck his head out the window to investigate, and prepared to burn the place. Martha yelled outside to their enslaved servant, Pete: "'Run as hard as you can to Jo Clarke's and tell him and the light-horse to come as quickly as possible, for the Tories are here.'" Clarke was a cavalry militia officer who lived a mile away. Again the Tories decided to leave.
Finally, infamous Tory Col. David Fanning showed up at the house with 25 mounted men in home-made uniforms the night he had murdered Patriot Col. Andrew Balfour near today's Asheboro. By this time, eight to 10 Patriots from the area regularly stayed at the house for Martha's protection when William was in hiding. She called to them—loudly enough to be heard outside—to open the windows, but not to fire until they had a sure aim on someone. Even David Fanning thought better of challenging Martha Bell, and he moved on.
Nothing is known about the Bells' lives after the war, except that William died a number of years before her, and Martha went peacefully around age 85.