Fundraising and Education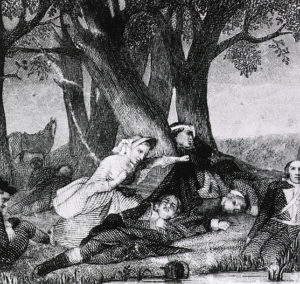 AmRevNC supports North Carolina nonprofits directly through:
Free licensing of content for informational or fundraising purposes—Nonprofits may request rights to print highlights from specific AmRevNC page(s) for their visitors. For example, a historical association might want to create pamphlet versions covering its area's location(s) to hand out to tourists or sell for fundraising. Some restrictions apply, and written permission must be received before reproduction. Contact us for details.
A dynamic speaker for your events—The author of AmRevNC.com, an accomplished public speaker, is available to talk about locations in your area or any topics covered on this site. No fee is charged to qualified nonprofits (see below). Food and car travel expenses are requested if you are outside the Durham, N.C., area, and hotel expenses if more than 150 miles away. Contact us to reserve an event date.
---
"Your presentation was thoughtful, tailored to events close to us, and well delivered. I have already received many compliments from members."—Prof. Albert Segars (UNC-CH), President, General Francis Nash Chapter of the N.C. Sons of the American Revolution.
---
Limitations
While respecting the right to free speech fought for during the American Revolution, we want this website to be a comfortable place for the widest possible range of visitors. So these services are available to schools and U.S.-based 501(c)(3) organizations not primarily focused on politics or social-issue advocacy. We reserve the right to decline or revoke any organization's participation for any reason.