A Teacher Resource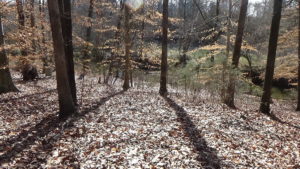 AmRevNC.com is an online guide exploring more than 90 sites related to the American Revolution in North Carolina, or to pre-war protesters called the Regulators. The website covers not only battles, but stories of protests, personal heroism, women, minorities, and more. Background pages summarize the history of the war, biographies, government, and military life. Though committed to evidence-based accuracy, the website emphasizes storytelling instead of a "facts and dates" approach to history. This makes AmRevNC an excellent resource not only for teachers of North Carolina history, but broader American, women's, and African-American history, civics, and government.
Classroom Guest Speaker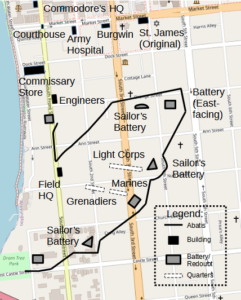 Author/researcher Jim Morgan of AmRevNC is available as a classroom guest speaker on the Revolutionary War in North Carolina, for any level from elementary school through college. With locations all across the state, talks can be localized regardless of where you are in N.C. In fact, if there is a Sight or Stop near you, arrange a field trip, and your event can take place where the events took place!
With many years in adult training and extensive volunteer experience with children, Jim can adapt topics to each age group. He invites students into the discussion by asking questions, promoting debate, and challenging common myths. Location maps and our exclusive photographs and battle maps aid visual learning. Older students may benefit from insights into how the research was done using investigative journalism skills that require objectivity, depth of research, getting multiple perspectives, and including all types of people.
Get Started
Contact us today to identify your goals for the session and schedule a stimulating learning event for you and your students.