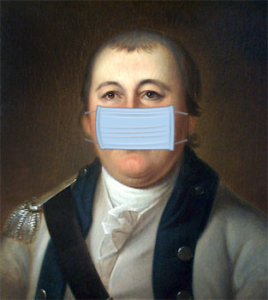 AmRevNC is the perfect travel website for the COVID era: Most locations are entirely outdoors and accessible to people of all ages, many from within your vehicle!
Since this website will outlast the pandemic, most pages are written as if it has already passed, and tourist sites are back to normal operations. Until then, we advise you to call ahead to any museum or visitor's center that you wish to enter. Links to their websites are provided, but web page information is not always correct.
If you go inside, please consider wearing a mask to protect the workers helping you enjoy your visit. People are most contagious right before they feel symptoms, and you can infect people even after you have been vaccinated. Thank you for taking care of our friends!